The preservation and restoration of Rochesters many listed buildings has been a contentious issue for many years; once again it's a subject that's recently gained local media interest as homeowners, landlords and property developers continue to ignore advised procedures pertaining to the renovation of Medways heritage buildings.
Whether it's a privately owned dilapidated Georgian ME1 property, a deteriorating 1600's Rochester High Street premises or the architectural grandeur of Rochester Cathedral, getting accredited tradesmen to undertake works using approved methods and materials is a task that requires extensive planning and great vigilance.
Prior to the introduction of Rochester Building and Damps unique triglyceride based polymer system expected for use July 2018, we are taking preemptive action to remove stocks of all solvent based product. 
To adhere with proposed legislation, Rochester Building and Damp will no longer be using products containing acetone, methyl acetate, ethyl acetate, hexane, turpentine and toluene. Solvent-based chemical injection DPC will also be restricted to industrial use only.
Rochester Building and Damp have always maintained a policy of reinstating like-for-like materials during all renovation works.
Recent works at a six bedroom former Victorian paper mill in Sussex required the original flint walls to be internally tanked and reapplied with lime-plaster. We completed these works using only the most effective products and remained compliant to stipulations imposed on a property of Grade II Listed status. 
Many 21st century chemically engineered products can be effective in the suppression and cessation of ingress; however, those same products can originate from particularly harsh chemicals which permeate masonry and timber on a infinitesimal level. The result of pervading centuries old materials can be a double-edge sword; masonry and timber can become highly resistant to moisture, but such infiltration can lead to incremental molecular decomposition which could remain undetected for many decades.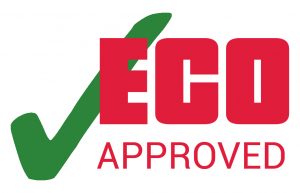 We believe consistency is of the utmost importance in modern damp proofing methodology; whether works are required in a tenanted Victorian terraced property or a Church of England listed building, longevity in regard to preservation of the property has equal importance to the damp treatment applied.
From January 2018 where applicable the approved materials and products used by Rochester Building and Damp will have data-sheets confirmed with the eco approved tick.
We hope this act of self regulation will not only inspire trust from a customer prospective, but also impress on other timber and damp businesses the importance of following suit.