Martin Sykes of Rochester Building and Damp looks at the alternatives to traditional plasters when seeking to re-cover damp walls, considering the possibilities of impervious coverings along with hybrid and insulated plasterboards. 
Traditional plasters have been used on internal walls for thousands of years to create smooth, decorative surfaces. Lime-based plasters, for instance, were being used in Jordan as long ago as 7500 BC while clay and gypsum plasters were used in ancient China and India.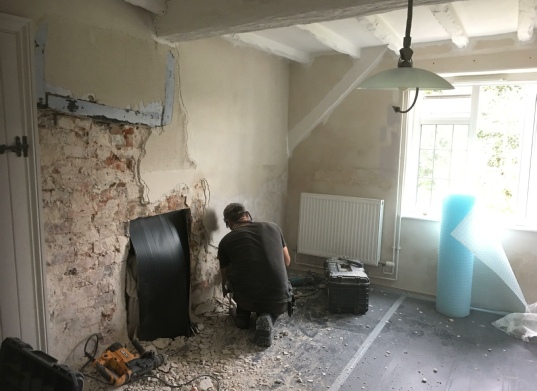 In the UK, lime plaster — either applied directly to walls or onto timber laths — was used until the middle of the 19th Century, until ceding a dominant position to gypsum plasters and then, since WW2, gypsum plasterboards.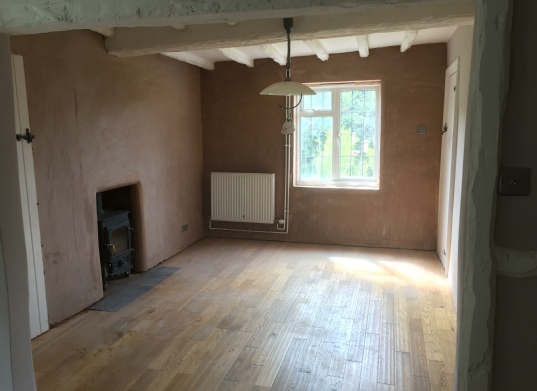 These are all quality systems and quite durable when applied to dry walls. However, in the face of rising or penetrating damp, gypsum boards and lime or gypsum plasters can start to fail. This is especially the case where the dampness introduces salts into the plasterwork.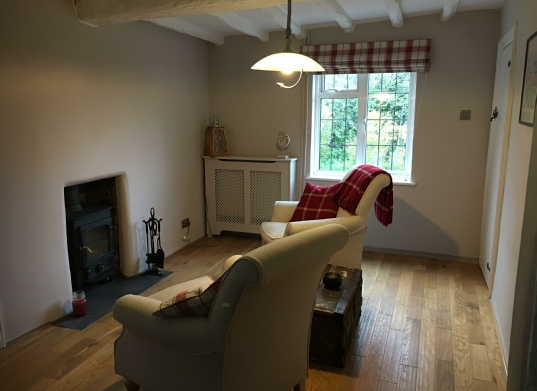 Consequently, there is a need for internal plastering systems that are impervious to this sort of damp damage. Previously, the solution would have been sand and cement plasters, based on strong mixes (typically 3:1) of sharp sand and cement, and often with a waterproofing additive incorporated.
There is no doubt that these are very effective at holding back damp and salts, however they have their own downsides such as condensation risk, poor insulation qualities and a 'cold feel' that is unpopular with building occupants. Also slow and expensive to apply, they are not suitable for traditional buildings (because they can't flex), don't breathe and can damage underlying brickwork.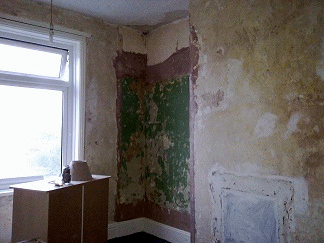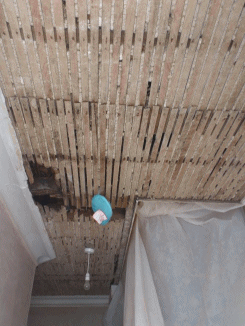 Alternatives were seen in the first generation of refurbishment plasters, typically composed of cement, lime, perlite, and calcium stearate; yet their resistance against damp and salts was relatively poor compared with sand and cement versions.
More recently, new 'second generation' plastering systems were introduced that are more resilient to dampness and salts than traditional plastering methods. These are intended to replace existing plaster that has already deteriorated (having already also tackled the cause of the damp); or for use in new-build and conversion projects to limit potential damage caused by minor ingress of dampness during the lifetime of the building.
These modern replastering systems are capable of being applied to walls while they are still damp and can resist high levels of moisture and salt ingress. The suitability of these for a given project will depend on several factors such as the age of the building, the required speed of application, and whether it is possible to fully deal with the underlying cause of dampness.
The make up of these plasters means they have large pores and a high pore volume. This allows salts to form within the plaster rather than on the surface whilst the high pore volume results in higher thermal resistance, reducing the risk of condensation.
Other properties include a low compressive strength, ensuring that the plaster can easily be removed later without damaging underlying brickwork; high water vapour diffusion (breathable) and conformity for the EN998-1 CE Standard as 'Renovation Mortars'.
Impervious coverings come in a few varieties, yet easily the most popular are meshed cavity drainage membranes. These are attached to walls using special fixing plugs, and then can be plastered over using traditional gypsum, lime or other plasters. Effective as they are, it should be remembered that — despite a notional air gap behind the membrane — these systems are not breathable and will drive rising damp further up the wall unless controlled at source using a high specification remedial damp-proofing cream or rod.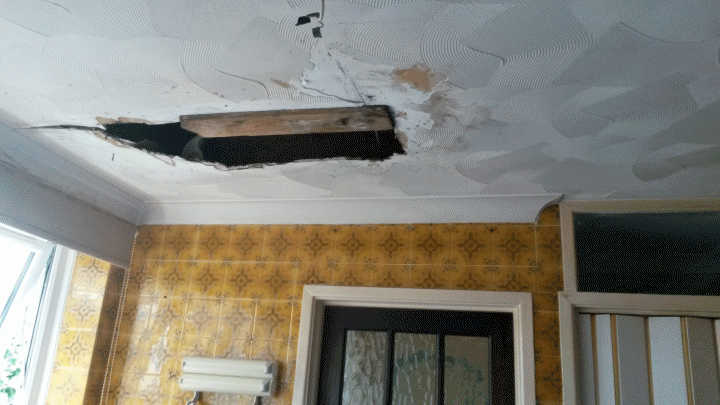 Fleeced DPMs have more recently become a natural development from meshed cavity
drainage membranes. First, a flexible waterproof adhesive is applied to wall, then the fleeced DPM applied over adhesive and, finally, traditional plasters can be applied on top.
These have the same disadvantages as meshed cavity drainage membranes; yet are faster to apply and their lower profile makes it easier to blend them in with existing plaster finishes.
Beyond these two types of membrane are new systems based around 'hybrid' plasterboard. The design intention of these is to utilise the convenience of plasterboard, yet enhance it to reliably allow its use on walls susceptible to damp. This is especially useful in situations where speed is important (e.g. tenanted properties where decanting may be inconvenient) and decoration can take place as soon as the system is installed (when using dry joints rather than a plaster skim).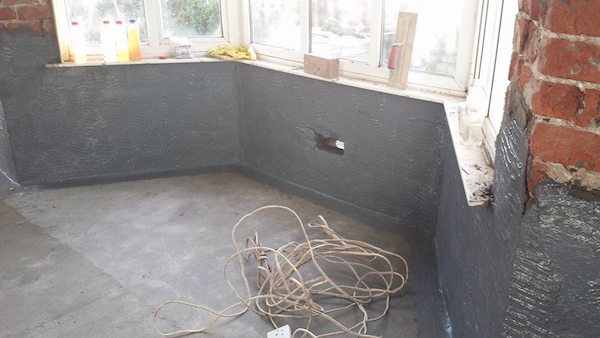 Although they are not suitable where wall surfaces are particularly uneven, they are breathable (except where foil-backed or insulated plasterboard is used) and BBA approved types are available — which acts as reassurance to clients such as local authorities.
Installation is relatively straightforward: water-repellent/salt-disrupting silane cream is applied to wall and plasterboard applied in the traditional way (although water/salt resistant MS-polymer adhesive is used instead of traditional gypsum-based plasterboard adhesive). 'Synergistic' chemistry ensures a high strength chemical bond between the silane cream and the MS-polymer adhesive (due to covalent bonding between the silane components of both materials).
While a plaster skim is usually applied over the plasterboard, using a 'dry jointing' method allows the fastest results — and means walls can be re-plastered and re-decorated in less than 24 hours.
If required, the system can be used in conjunction with insulated plasterboard. However, as is always the case when using internal wall insulation, certain precautions are required to minimise condensation risk and it will hinder drying out of the wall compared with when standard (porous) plasterboard is used.