Living in an older building should be an enjoyable and satisfying experience. So why can it sometimes turn into a costly nightmare for some owners? Discovering your building is damp, has dry and wet rot or death watch beetle can be distressing for all owners. But solutions do not need to cost thousands of pounds or involve putting large quantities of original fabric into a skip.
In fact, many properties have suffered greater damage and loss of fabric through remedial work than was caused by the original problem!
There are two important principles to be considered. The historic building should be managed so damp and its associated problems do not occur or, are at least minimised to tolerable levels.
However, if your home does suffer from damp and decay, you should solve the problem by tackling the causes and allowing time for fabric to dry out. This will help make sure any loss of the building's original fabric is minimised.
The quality of older buildings is often self-evident as many survive relatively intact for periods of up to 500 years. Continuing to use appropriate materials and techniques provides the best protection and will ensure the building remains both a home and a good investment for many more years to come.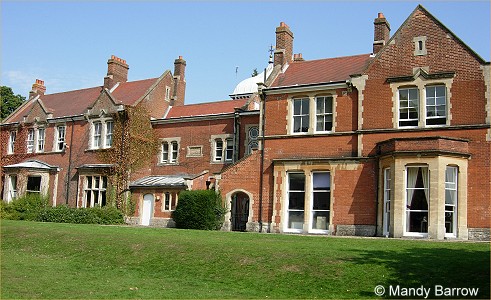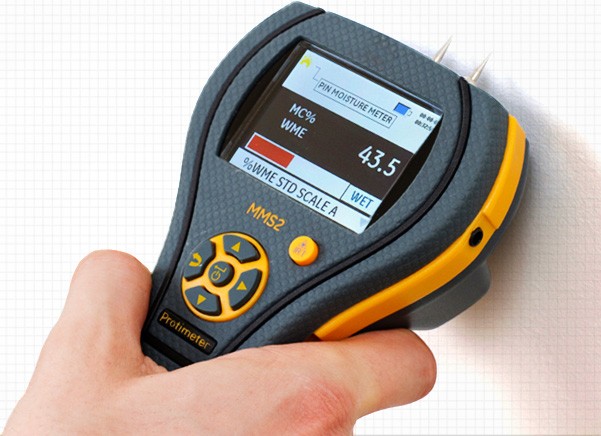 Understanding Your Property
Why do older buildings get damp and why do they seem to have experienced more widespread problems with damp and decay in the last 30 or so years?
In order to repair older buildings, it is important to understand their construction, as buildings constructed before the mid-19th century behave differently to modern buildings.
Whereas modern buildings rely on cavity wall construction to prevent moisture from penetrating the walls, older buildings generally rely on allowing moisture which has been absorbed by the fabric to evaporate from the surface. This is achieved with the use of 'breathable' lime-based mortars, renders and internal plasters.
The walls of timber frame and clay lump buildings were plastered both inside and out with a porous lime plaster. Solid brick and flint walls were laid in a lime mortar and plastered internally with a lime plaster. These porous walls can absorb moisture in damp conditions and release it through evaporation on dry days, allowing the building to 'breathe'.
Floors were commonly of ventilated suspended timber floor construction or brick or clay pammets bedded on sand, allowing moisture in the ground to evaporate. As only small amounts of water vapour are involved, evaporation is invisible and does not result in wet walls and floors.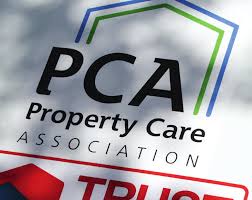 Changing the building by replacing a lime render with a cement render or a timber floor with a concrete floor, the breathable qualities of an older building can be compromised, leading to problems of damp and decay.
Since the 1950s, many older building owners have tried to keep out the weather by using cement renders, waterproof coatings, oil-based masonry paints and waterproof sealants. Traditional porous floors were replaced with concrete floors with a damp-proof membrane. This is standard practice in a new house, where the membrane is linked to a damp-proof course in the walls, but it will stop evaporation through the floor in an historic building, forcing any moisture to travel under the non- porous floor until it reaches the walls. If the moisture cannot escape through the walls because they have a cement render or a waterproof coating on them, it will accumulate in the wall, causing deterioration. However, sealing the walls and floor to repel water does not take into account the amount of moisture generated inside a property through normal living – cooking, washing or drying clothes etc. As a result, well intentioned alterations actually increase the build-up of moisture in the walls by preventing the building from 'breathing'. Once the fabric is damp, the environmental conditions exist where wet rot, dry rot and the death watch beetle can flourish.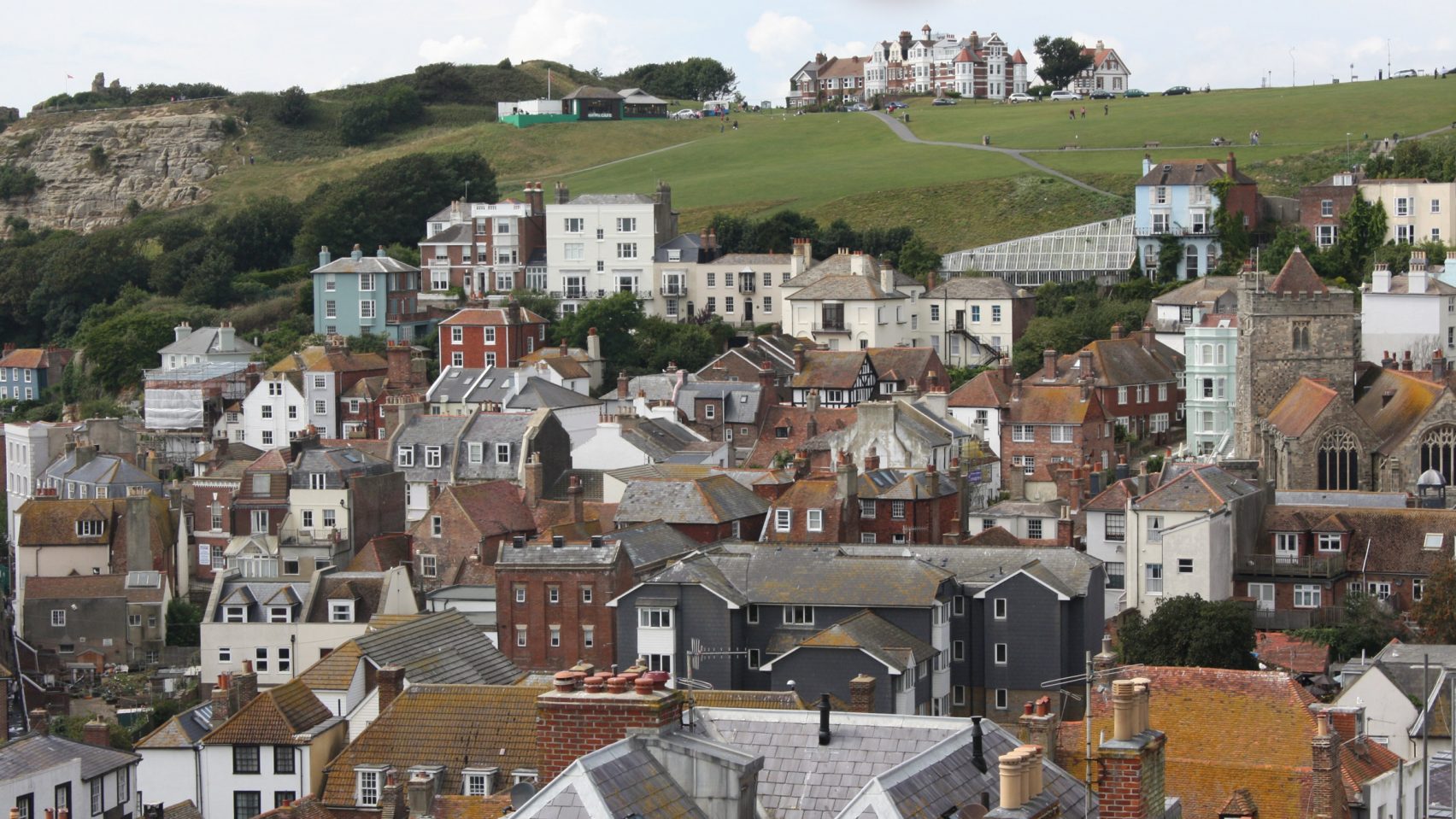 Common Causes of Damp
If you find a damp problem in your property, it can be due to a variety of causes. Some are the result of poor or lack of maintenance whereas others may indicate a more serious problem. Sometimes there may be more than one cause so it is important to investigate all of the possible reasons for the damp. You should also remember that the damp area may be some distance from the cause of damp or be related to work done several months, or even years previously.
The most common causes of damp are described below:
Cement render, plaster, waterproof coatings and sealants prevent the structure from breathing and lead to a build-up of moisture within the walls when applied to the walls of older buildings. This then causes the walls to deteriorate.
A concrete floor inside a building to replace an older breathable floor means ground moisture is forced out to the walls, increasing the damp within the walls.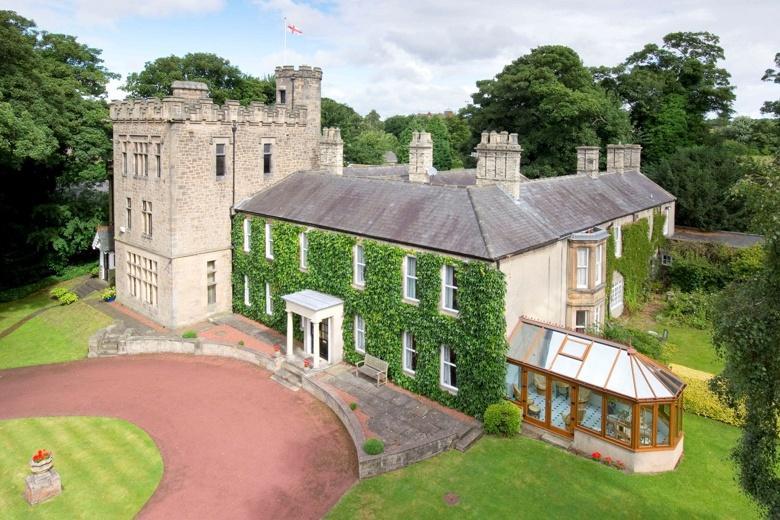 High ground levels can lead to damp penetration where external ground levels are allowed to build up until it is at the same level or higher than the internal floor. This allows water penetration directly into the wall. Concrete paths laid around the outside of the building can prevent moisture from evaporating and channel ground water into the walls. If the inside wall has a breathable lime plaster on it, the moisture could escape into the room, maybe causing damp patches and flaking wall finishes at a low level if the wall is very damp. If the wall has an impermeable cement render both inside and out, the moisture will remain in the structure of the wall, causing gradual decay. This type of damp is particularly damaging to timber frame properties as it can lead to the decay and failure of the sole plate (the timber which forms the base for the whole of the timber frame structure) and the studs forming the walls. Similarly, if clay lump walls become saturated, this will inevitably cause them to slump.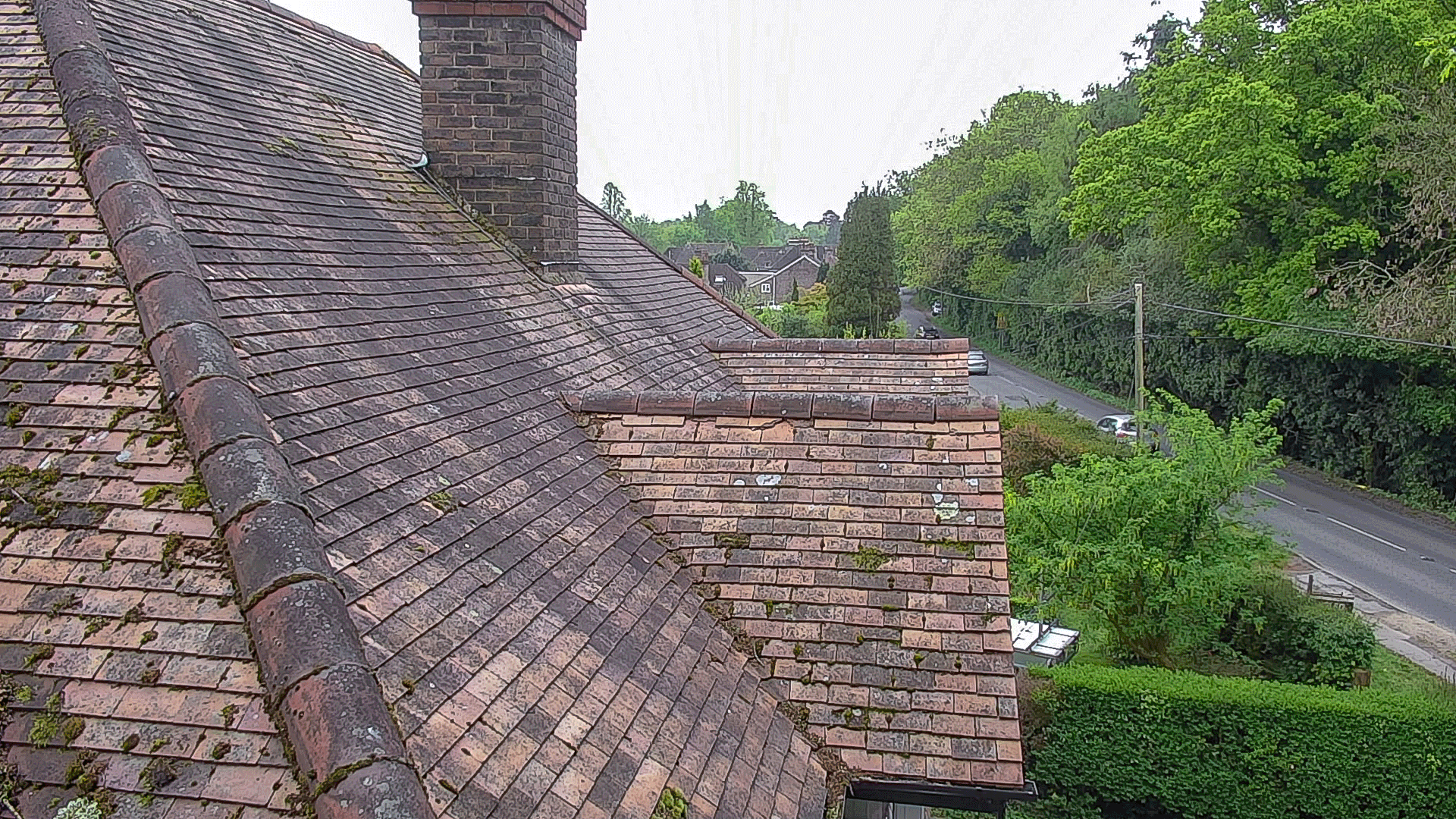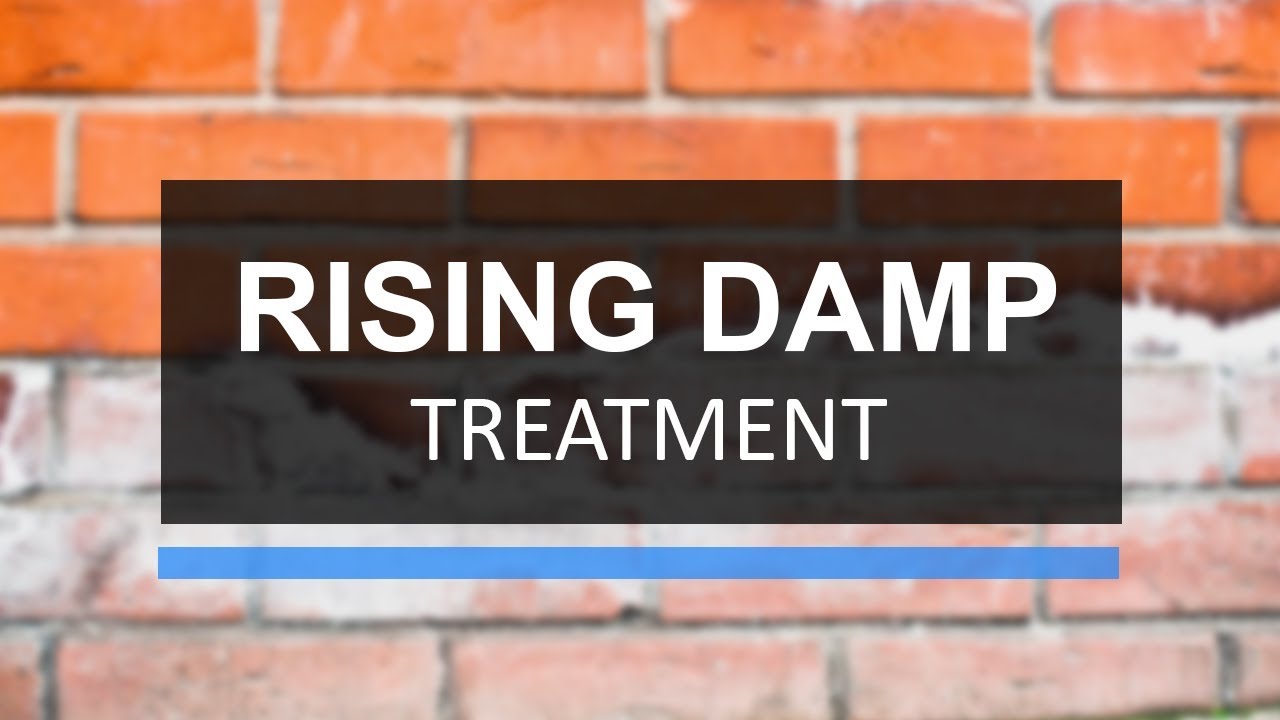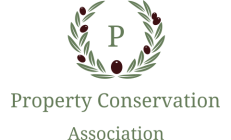 Lack of ventilation restricts the evaporation of moisture within the building and leads to condensation on the walls.
Penetrating damp is water coming through the walls and roof. There are several areas where water can find its way into a building. These include missing, leaking or blocked guttering or down-pipes, missing pointing, cracked or missing render, decayed joinery around windows and doors, missing or cracked roof slates and tiles and faulty flashing around chimneys. Staining on walls and ceilings can also indicate leaking plumbing.
Rising damp is moisture which is absorbed up the walls from the ground. Many causes of damp are mistakenly identified as rising damp, but most reports of damp can be attributed to one or more of the above causes.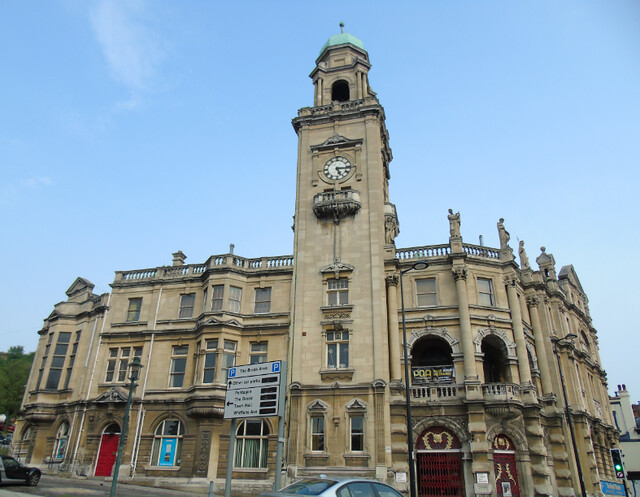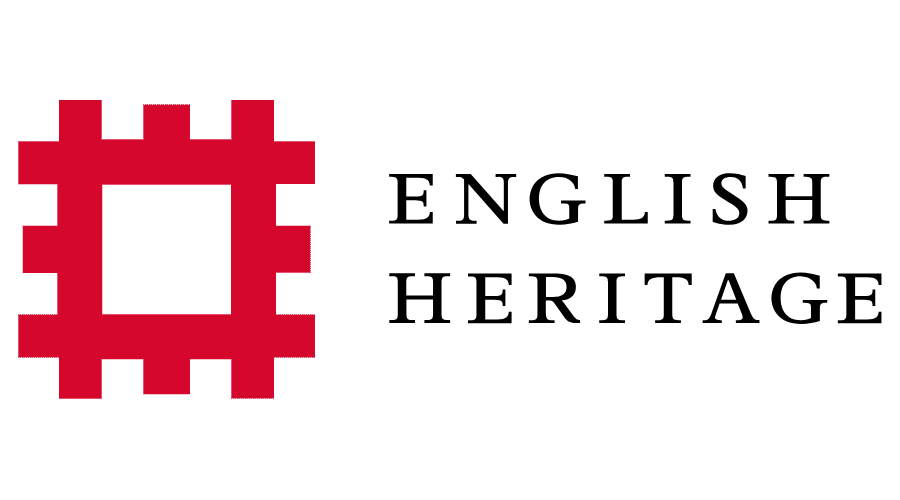 Signs of Damp
There are several signs to look for to spot a damp problem, depending on the cause of the damp problem; many signs of damp will be accompanied by a musty smell. Low level staining or flaking paint along the inside face of ground floor walls could be a sign of a build-up of moisture in the walls caused by a hard or waterproof render, high outside ground levels or a non-porous floor. Cracking or movement of the structure at low level or in corners could also indicate decay of the sole plate causing the timber frame structure above to move. Crumbling brickwork is a sign of damp bricks which are deteriorating. This can be caused by the use of unsuitable, hard and impermeable mortar which forces moisture in the wall to escape through the softer bricks. Bricks can also become damp due to leaking guttering or down-pipes which do not take the water away from the surface of the wall.
When they become damp, bricks are also susceptible to frost damage. This is where the face of the brick is pushed off when the moisture freezes and expands. The softer material behind then deteriorates and crumbles.
Black spot mould is caused by condensation and it appears in corners and behind furniture in poorly ventilated or unheated areas. It is usually a surface mould and does not cause any damage to the structure.
Staining can indicate penetrating damp or rising damp. Penetrating damp can appear in patches and in any location on a wall or ceiling, depending on the exact cause. A leaking gutter, for example, will lead to a high level damp patch, whereas faulty joinery will result in damp around the window opening.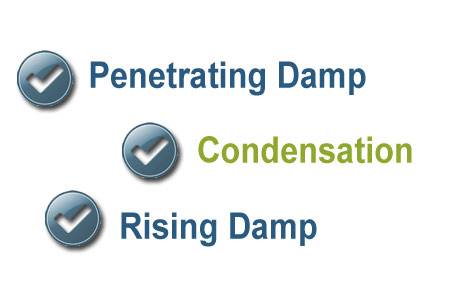 Rising damp is only ever found on the ground floor walls. It is recognisable by a 'tide mark' along the length of the wall which rises to about 900mm (about window sill height).
Staining on ceilings can indicate a leaking roof or chimney flashing. It could also be due to a faulty water storage tank in the loft space.
Holes in timbers or fungal growths on them can indicate an infestation of wood-boring beetles or an outbreak of wet or dry rot. Wood boring beetles, such as death watch beetle, will attack damp wood.
It is hard for a beetle to work its way into a dry, sound, oak timber frame. If a house has death watch beetle, it has a damp problem. It is important to correctly identify this beetle as it can cause severe structural damage. The holes left by the common furniture beetle, also known as woodworm, provide timber treatment firms with one of their main sources of income. Most of the holes seen in old buildings are no longer active and are not evidence of an active infestation. Look for fresh bore dust (saw dust) beneath the holes. If this is present you should be able to dig into the wood around the holes and find new grubs. Dry rot fungus spores are found everywhere. To thrive, dry rot fungus needs wood to have a moisture content of between 20 and 40%. It will then spread by sending out strands through dry areas to reach other sources of moisture. Look for timber which has darkened in colour, white or grey strands on wood, fruiting bodies growing and a pattern of large, square cracks – known as 'cuboidal cracking' – in woodwork.
The affected timber will be light and will crumble between your fingers. Wet rot is caused by a number of fungi which occur in persistently damp wood. Depending on the species, the strands vary in colour. Wet rot fungi are confined to the area of damp. Again, affected timber will change in colour, some becoming darker and some becoming much lighter, giving it a bleached appearance.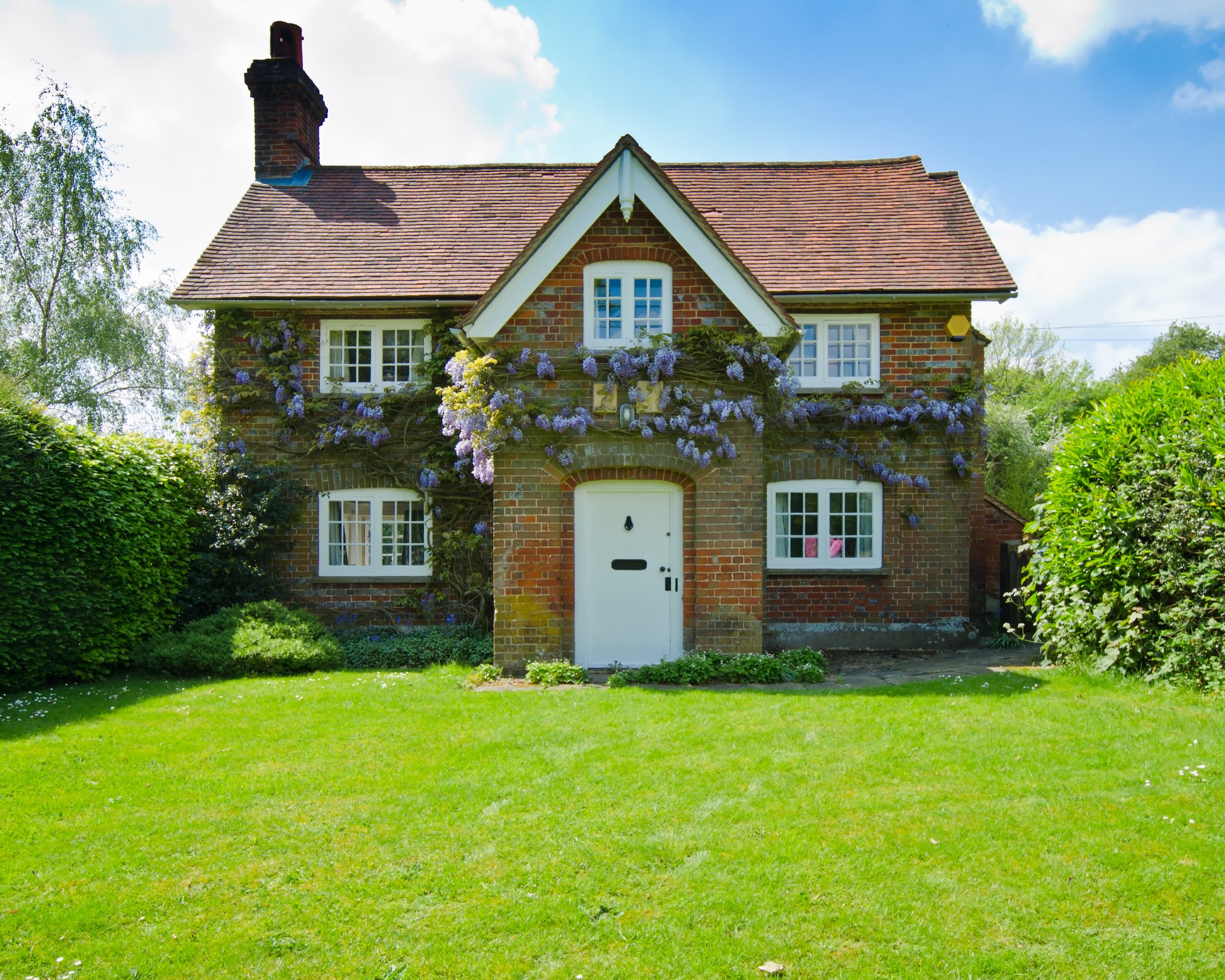 How to solve the problem.
With the information provided above and with perhaps some additional research, it's quite possible to sufficiently ascertain both the source and type of damp affecting your property.
However, confirmation by a specialist should always be sought before making a decision on any course of action intended to rectify your damp problem.
Rochester Building and Damp have over thirty years experience preserving heritage property.
Whether Tudor, Georgian, Victorian or Edwardian, Rochester Building and Damp are the chosen damp specialists for Grade II Listed and historic property in the South East.
Contact us today to arrange a FREE survey and report.