Property Inspections
Finding out why your property is damp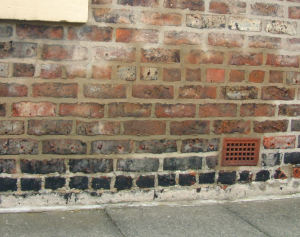 The majority of property owners are uninformed in regard to damp. This is often due to misguided speculation on causes. Damp is highly destructive to property, possessions and health; however the solution is always reasonably simple.
The wrong mindset is often exploited by surveyors representing damp proofing companies. The damp proofing industry remains essentially unregulated and as such provides motivation for untrustworthy contractors to exploit the unwary.
Specialists, Surveyors, builders and online advice from experts; 99% of the time you're being given false information by companies either aiming to make easy money or too ignorant to know better. Damp specialists operate on the very fringes of the building trade and the advice they give is very often considered pseudo-scientific. 
Many fundamental principles in construction are applicable to all tradesmen. Keeping everything level and plumb etc. The carpenter will most often have at least a rudimentary knowledge of the principles of the bricklayer. During construction of a property, the builders are responsible for putting into practice fundamental elements which will deter damp in the future. The bricklayer installs the DPC (damp proof course) and DPM (damp proof membrane), the roofer ensures the lead flashing is correctly in-situ. Although not unheard of it is a rare occurrence when damp specialists are brought in during construction.
The work of the damp specialist is almost always required retrospectively, most often when the property is decades – or even centuries old in some instances – in this respect it is a fairly unique service to provide. It is also a service which is open to dubious practices or even outright criminality, as the size or popularity of the damp proofing business often bears no correlation to the longevity of works they undertake.
Most major damp proofing companies often push the customer into having a chemical DPC injected or a vent installed because it's quick, easy and cheap. The contractors who undertake these works rarely have any experience outside of drilling holes and core drilling a vent.
It is a proven fact that chemical injection DPC alone has a 30% failure rate. This failure rate is often concealed by charging the customer extra to remove 1 metre high plaster from all the walls then getting a plasterer to waterproof render and skim. When the chemical DPC fails, the waterproof render will hold the ingress for between a few months to several years. The damp will eventually exceed the 1 metre high render and permeate the plaster above. Once this occurs and the company is called back, the surveyor will point out that the ingress is in a different location to the area treated and therefore they're not liable to rectify the ingress without further charge.
There are a finite number of reasons why your property is damp and a comprehensive inspection by Rochester Building and Damp is all it takes to correct and protect your property from damp. Contact us now for a free inspection, report and quotation.
Property inspections beyond Medway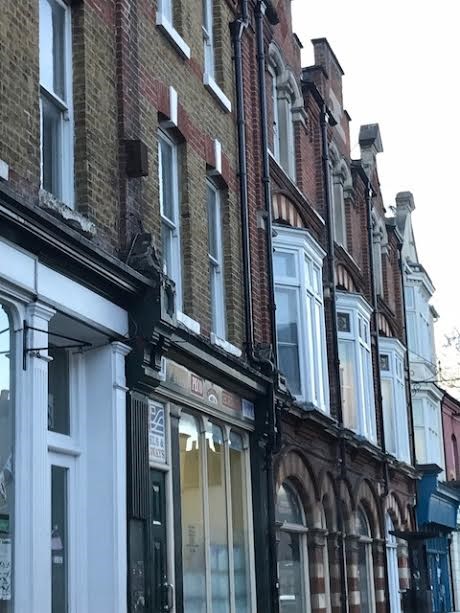 Rochester Building and Damp inspect over three hundred properties per year. Since obtaining premises in South London, our radius of coverage continues to expand. Planned works are currently being organised in areas ranging from Chester to Brighton.
We are often asked to undertake specialist investigative and advisory works during the renovation and refurbishment of listed buildings.
From historic stately homes to landmark buildings owned by institutions ranging from the Civil Service to Oxford and Cambridge Universities, our list of accomplishments in locating and confirming the source of ingress has been well documented.
Remedial works to properties considered to be of historical and architectural significance are highly regulated. Although understandable, these restrictions can cause costly delays for the contractors involved, with an often frustrating series of stipulations imposed that reduce the options to effectively rectify damp whilst using approved materials. Of course, the foremost stipulation in these circumstances being the initial damp inspection must be non-invasive.
Geophysics and high powered thermal imaging are methods we often employ where invasive investigations are not permitted.
A recent contract in Willsbridge on the outskirts of Bristol involved successfully locating a persistent source of ingress affecting a building of both historical significance and considerable worth. A redundant silt-clogged soakaway had become a water-filled void in close proximity to the footings of a two hundred year old building.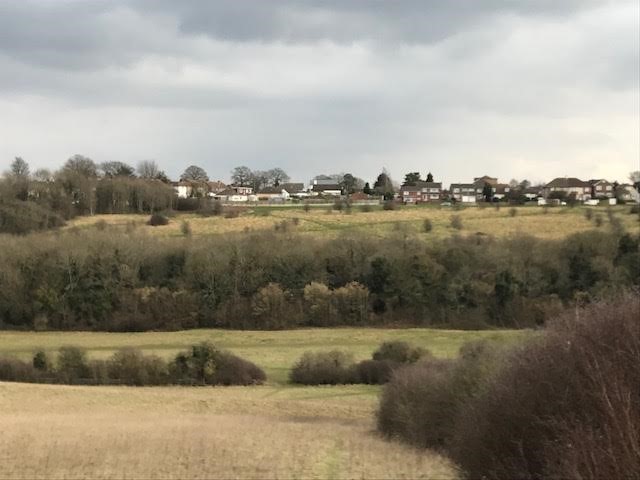 House maintenance records confirmed reports of damp dating back in the building since the 1970's, with successive tradesmen employed over the years as full time maintenance on the estate, each attempting methods of suppression and concealment on the offending damp patches throughout the ground floor.
Once the void was located, the three full time maintenance employees of the estate were happy to undertake the required ground works. Understandably the owners wished to economise and our own ground workers were not required on this occasion.
Rochester Building and Damp returned to the estate several weeks later to complete internal works.
Click here to read about how we can help in the sale of your property.