Property Inspections.
How we can help in the sale of your property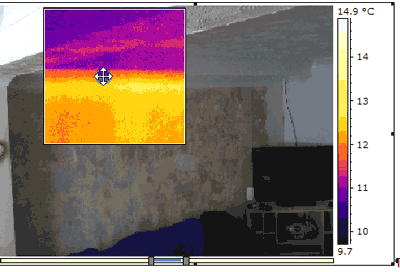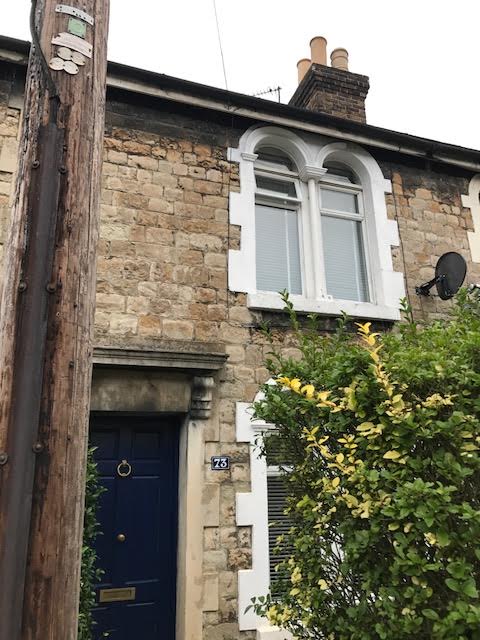 Above: Thermal imaging in a distinctive Maidstone cottage. Heat loss through the exposed external stone surface coupled with deteriorated internal lime plaster had resulted in extensive stachybotrys growth.
We are often contacted by the vendor during the sale of a property, following an unfavourable survey initiated by the buyer. With the sale of your property progressing without hindrance, everything comes to an abrupt and frustrating halt as the report alludes to the possibility of damp. It should be noted, that all home buyers surveys allude to the possibility of ingress. It's about liability and the surveyor will reference the possibility of many issues that many never arise. This can be especially perturbing, particularly for the first time buyer. Nine out of ten surveyors do not use a protimeter, and even fewer use a hygrometer. It's an even rarer occurrence when a surveyor that does use a protimeter actually provides a report specifying the protimeter readings taken during the inspection. Without the readings, the report should be considered invalid. Following a survey that suggests probable damp within your property, Rochester Building and Damp can conduct an inspection and provide a full report of the entire property confirming whether ingress is present or not.

Below Left: Rochester Building and Damp primarily operate within Medway. We do however undertake works throughout the South East. With business premises in Rochester,  Charlton (South London) and Westgate-on-Sea, it is our long term plan to remain a fundamentally local service with the logistical capability to work nationwide as and when required.
Above Right: Rochester Building and Damp surveyor/operative Martin Sykes.
Most timber and damp companies will seize upon the opportunity to propose chemical DPC to pacify the buyer and charge you for the privilege. We will always confirm categorically whether there's damp in your property in the first place and then suggest the options available which are in your best interests.
Below: Despite continued development many areas of Medway retain picturesque views.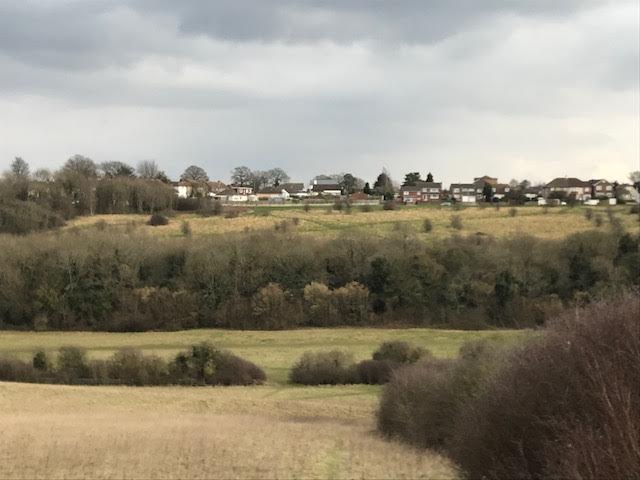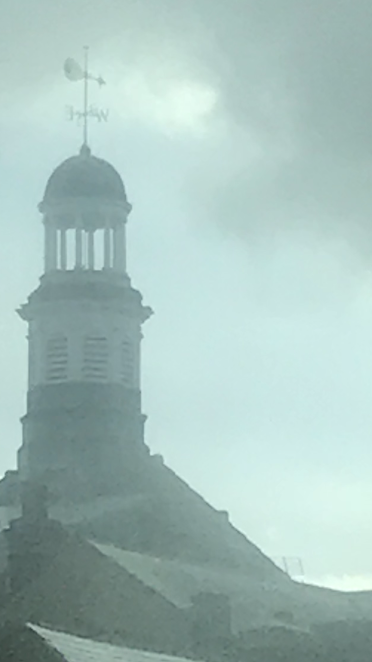 Below: Lavender fields in High Halstow. Due to the soil suitability requirements, lavender can only be sown as a crop once every five years. Deterioration of alternate future crops can be expected if this method isn't adhered to. If you're lucky enough to be passing through the area between mid-May to late June during lavender season, the visual, auditory and olfactory experience can be truly overwhelming.