Following Inspection:
Advised Methods of Damp Proofing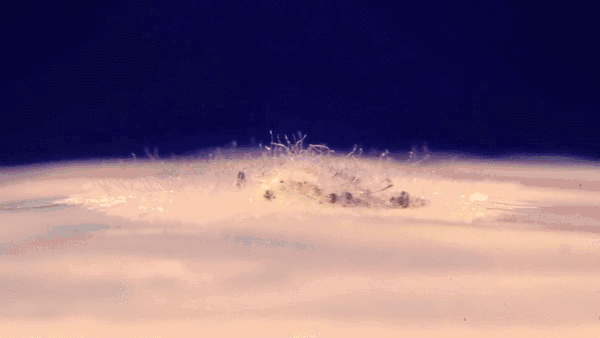 Above: Stachybotrys growth or toxic black mould magnified x100 over 48 hours.
When inspecting a property, one of the first questions usually asked by the owner/landlord is "what method of damp proofing is required ?"
Invariably the owner is anticipating a simplistic and singular means of rectifying the ingress without invasive works.
Unfortunately quick and simplistic methods will never prove to be effective, even in the short term a cure for damp not only involves fixing the cause of ingress, it also means the damage and deterioration is completely reversed.  Completed damp proofing works means that all necessary methods have been undertaken to ensure that ingress will never return.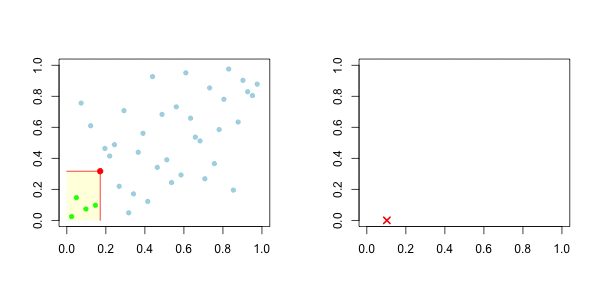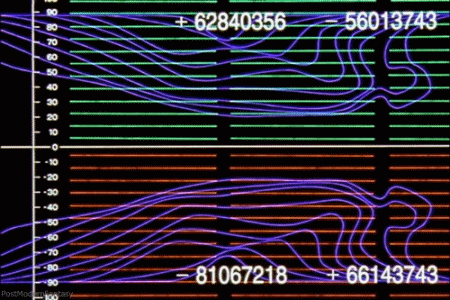 Above: Analysis data of masonry and geophysics readout for Canterbury Cathedral, February 2018. 
Rochester Building and Damp are unique within the damp proofing industry as we not only use the latest detection and analysis technology, but also have a hands-on approach in verifying locations of ingress and assessing  potential areas where damp may arise in the future.
In 2017 Rochester Building and Damp obtained adapted geophysics equipment and custom designed software with the assistance of George Harris. With the continued support from Mr.Harris, we are able to continuously update our investigative capabilities with future technological advancements. George Harris has over 30 years experience in the development of geophysics technologies, including advancements and adaption of infrared and thermal imaging. With our expertise, we can can provide a report which details where the damp in your property originates, how it can be fixed and what can be done now to prevent any future issues elsewhere in the property.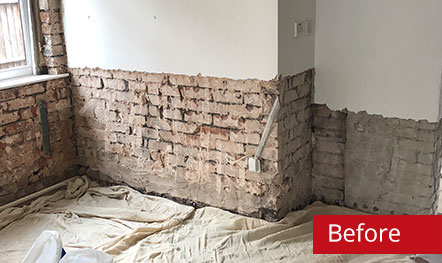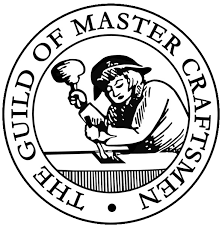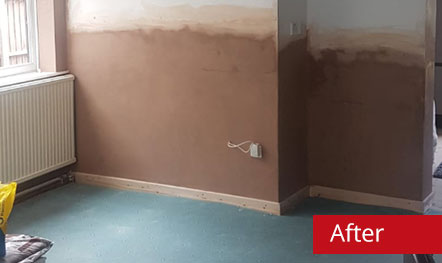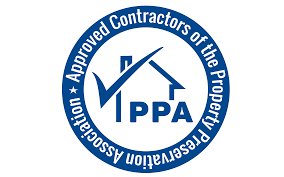 Below: Operational since early 2018, Rochester Building and Damp's admin office and storage facility in Charlton SE7  enables coverage of London and beyond.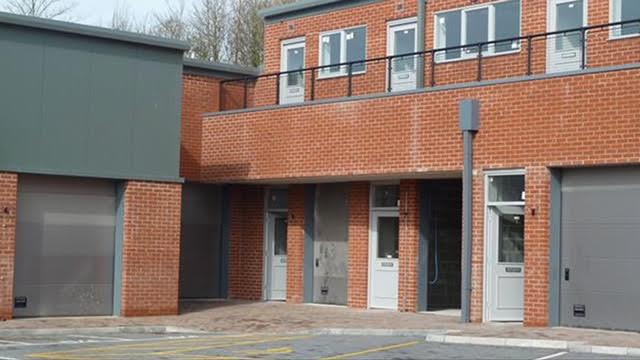 Below: In Medway, the most common types of ingress frequently occur in the Victorian terraced properties of Chatham, Rochester, Gillingham and Strood.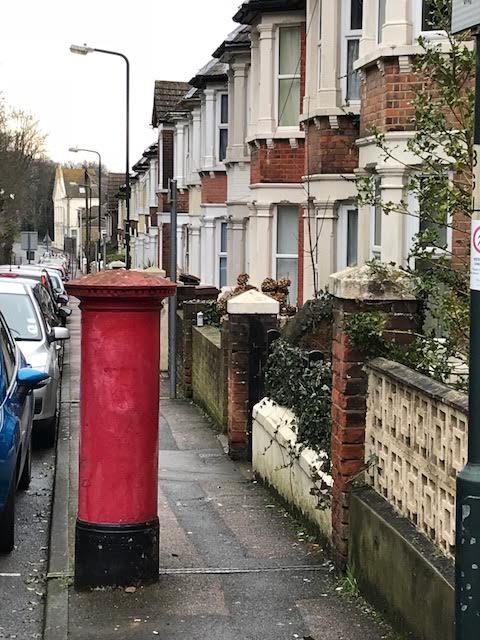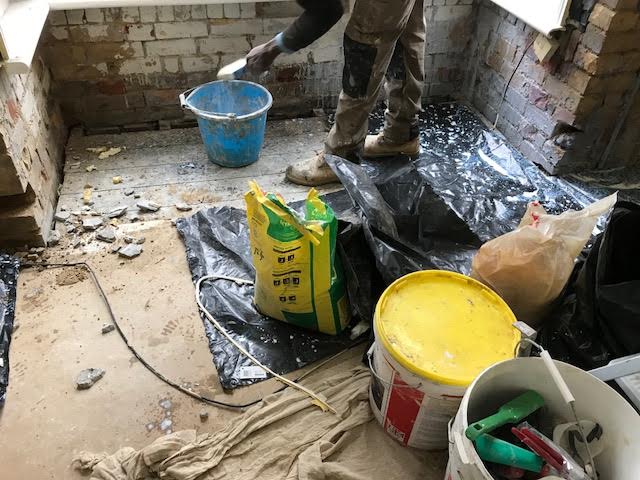 Following an initial inspection of a property, the subsequent report will detail proposed works which will include some or all of the methods below:
Ground Works: Can include fixing or installing underground drainage, external gullies and accessing or rebuilding manholes.
Decreasing elevated ground level is a commonly required where DPC is bridged or breached; this is also relevant where brickwork or raised beds abut to the external wall surface.
Another aspect where ground works are required is exposing brickwork and footings to apply an external repellent and install land drainage.
Roofing: Can be a direct ingress i.e leak, from missing/damaged roof tiles. Alternatively porosity and 'wicking' from exposed porous chimney stacks or parapet walls. 
Loose or missing lead flashing can often be a sole cause or even a contributory factor in a ingress.
Direct ingress from leaking guttering, hopper or down-pipe may also be identified during the inspection.
Plumbing: Not as common as online advice makes out. To date, incremental leakage from plumbing accounts for only 5% of Rochester Building and Damps completed works since 2010. Issues most commonly arise from unprotected 15mm copper pipes buried beneath screed.
Chemical DPC: Rising damp occurs when concentrated moisture content below ground level rises up through the masonry. The ingress will rise to approximately 1200mm and an undulating salt-band (not always visible) will permeate the internal surface of the wall.
Gravity ensures the ingress will rise no further than 1200mm. However, if a consistent or intermittent external source contributes to the moisture content below ground level (such as a leaking gully) then the ingress can conceivably rise to marginally below ceiling height. Rising damp will never reach beyond ground floor.
Tanking: Tanking is a method as opposed to a product. Rochester Building and Damp uniformly apply tanking slurry to exposed brickwork when affected plaster or render are removed, prior to re-plastering/re-rendering. Tanking often refers to creating a sealed internal surface which water is unable to pervade, such as the walls and floor of a basement.
External Repellency: The application of water resistant product to ensure damp cannot permeate the porous external surface. In a broader sense external repellency can include pointing and flaunching.
Internal Suppression: See 'tanking' above. Internal suppression also includes waterproof render and occasionally products or methods which suppress on the exposed plaster surface.
Internal/External Aesthetic Appearance of Completed Works: Includes replacing deteriorated materials and painting surfaces to match surrounding colour scheme. Completed works will always be indistinguishable from surrounding unaffected areas.
Below Left:  August 2017. Three adjoining terraced properties in Strood. All three properties were equally affected by ingress as a result of external porosity.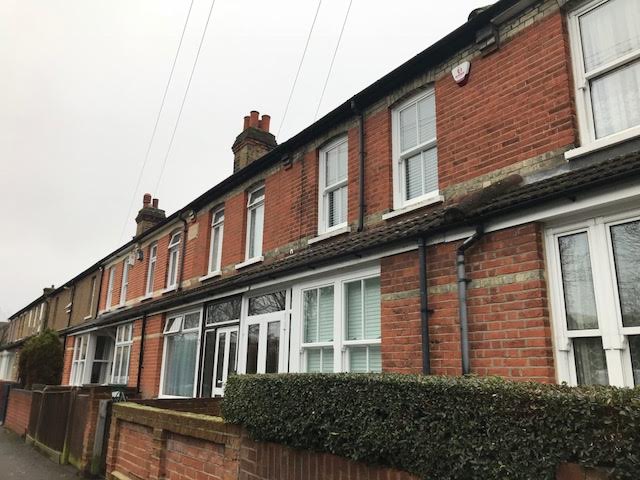 Adherence to Legislation:
Housing Health and Safety Rating System Regulations 2005 HHSRS, Housing Act 2004
Based in the heart of Medway, Rochester Building and Damp's continued aim is the preservation and regeneration of property. We cover areas ranging from dense urban housing to historic districts. Our intention is to protect not only the heritage of our listed buildings, monuments and structures, but also the properties of countless homeowners, landlords and property developers. 
With the support of respected institutions and the guidance of relevant regulatory bodies, Rochester Building and Damp adhere to all current Building Regulations, British Standards and Good Practice Guidelines.
Rochester Building and Damp Policy:
Subsection 4 abridged. Modern damp proofing guidelines 2017. Inspection stage: Damp categorised as ingress: a) Ingress is most commonly identified as the result of moisture incrementally permeating masonry from an external source or variants thereof . b) Susceptible individuals such as children, the elderly, those with underlying respiratory conditions or individuals with a particular sensitivity may be at greater risk due to mycotoxins within such an affected environment…. c) As ingress pervades the masonry, stachybotrys-growth will flourish; statistically this occurrence is most prevalent in properties constructed between 1840 to 1910;….due in part to the porous nature of  lime based mortar, plaster and clay bricks; consideration should also be given to the often unorthodox practices employed during this most industrious era of development. If left untreated, structural integrity will eventually become compromised. d) Where saturation level ingress is identified during an initial inspection, the continued rapid deterioration of plaster/render should be expected over the course of several months. In this instance the owner and/or occupants should be immediately informed of the advance stage of ingress, including the potential consequences to both health and structural integrity; the owner and/or occupants  attention should also be drawn to current legislation associated with damp, mould and mildew. In addition to health risks and structural concerns, to remain compliant with current regulations pertaining to rented accommodation (Housing Health and Safety Rating System Regulations 2005 HHSRS, Housing Act 2004) the identified ingress is recognised as a statutory nuisance.  Adherence to this particular legislation should be considered a prudent measure in property ownership. Indeed, these specifications are equally applicable to the indefinitely residing homeowner or those considering selling in the foreseeable future. 
 Reg No. 362-1-86750-45