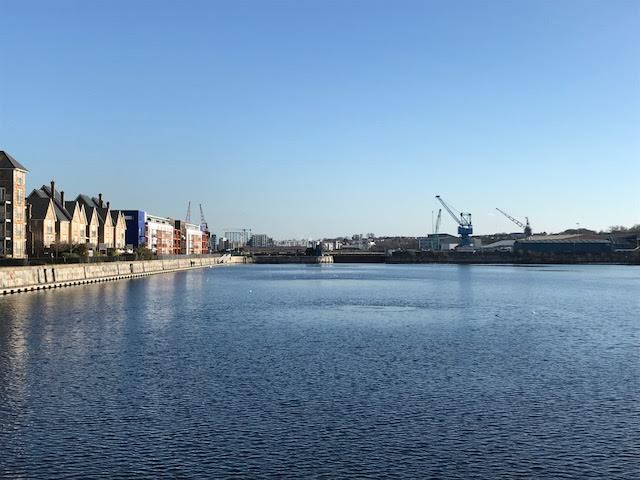 St.Mary's island is a prime example of aesthetics over practicality. Development has been ongoing for a number of years now, with impressive town house properties in an aesthetically pleasing environment. The majority of properties in this location are unsuited to a marginally harsher environment to that of the rest of Medway.
Built on elevated ground-level to counteract the potential consequences of flooding, the most prone properties contain several floors with exposed flank or rear walls directed towards the river.
Rochester Building and Damp has been a regular visitor to St.Mary's Island since 2014, when initial damp issues began to arise. In many instances, the owner, agent or Landord reports stachybotrys growth on the internal surface of the most exposed wall.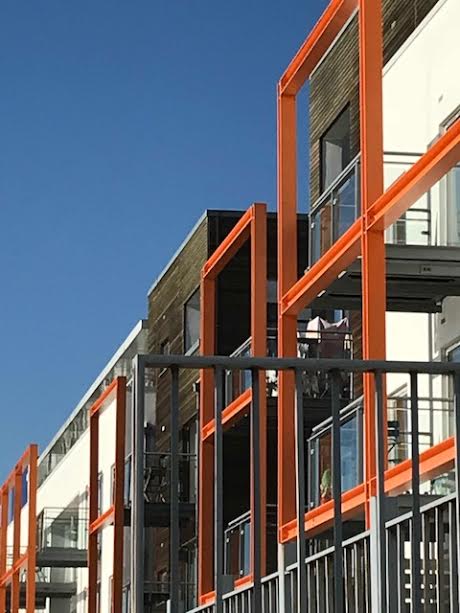 External porosity, direct ingress through roofing/flashing problems and mould and mildew from inadequate ventilating are just some of the many causes of damp that repeatedly occur in St.Mary's new-build properties. Again, the main contentious issue is the rapid deterioration that results from saturated plasterboard. A similar effect has been noted by Rochester Building and Damp in properties build along the Esplanade. Dating back to the 1990's, properties on the Esplanade have been constructed in a manner not dissimilar to St.Mary's Island properties. The many older characteristics are self evident, poorly constructed and dated double glazing for instance. However, the main similarity to St.Mary's Island is the extreme close proximity to the river, and a design not practical for the environment. Once an ingress pervades the the external masonry of an Esplanade property, the skimmed plasterboard internal walls degrade rapidly. This is in addition to affected timber framework and accompanying damage to electrics and furnishings. Bizarrely, a modern variant on lathe and plaster has been observed in some Esplanade properties; this has usually been found on the most exposed walls. The lathe and plaster sections of wall are generally devoid of insulation, a practice not uncommon in the late 1980's and early 1990's. The precise reasons for including lathe and plaster are not easily accessible. Online records relating to construction along the Esplanade have no specific record or reference to such a practice. Although plans can be obtained, this would not necessarily indicate the reasoning behind the decision to include what was an essentially out-dated practice on an estate of unsuitable properties.